Easy Tiki Drink to Make: The Nui Nui
The Nui Nui is a Tiki drink that wraps you in sweet warm spices with a kick of island rum. The blend of citrus with cinnamon/vanilla simple syrup and allspice dram complement the rum to make this delicious cocktail. The Nui Nui is an easy Tiki drink to make and enjoy at anytime of year.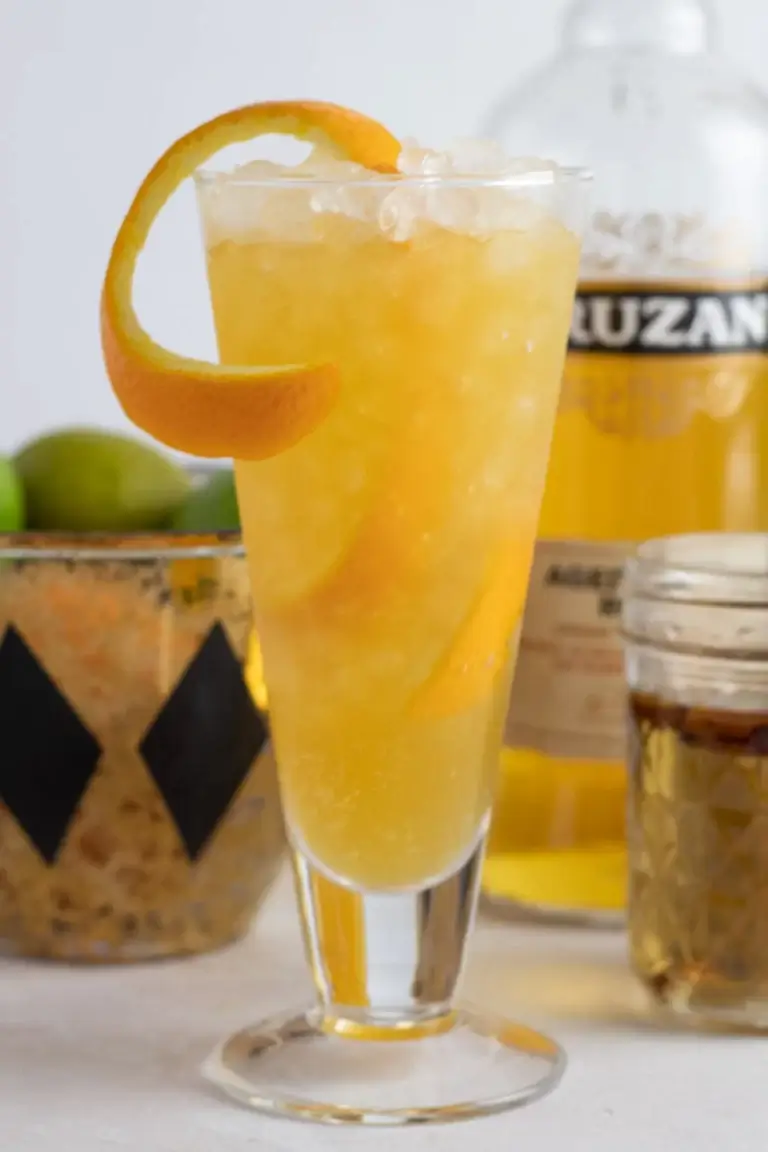 What is a Nui Nui Tiki drink?
A Nui Nui is a mid 1930's Tiki classic that is refreshing, smooth, and with just enough spice. It contains seven ingredients that blend together to transport you to a faux island oasis with Martin Denny playing in the background. It's a seductive thirst quencher that will easily have you pouring another one very soon.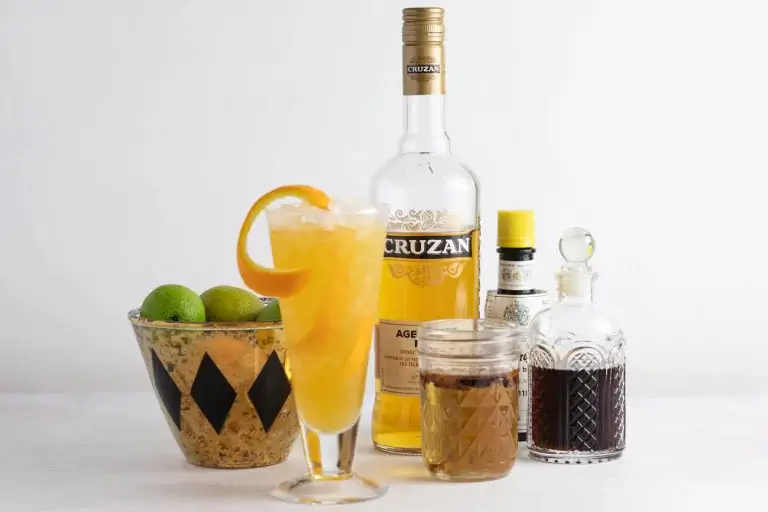 A bit of history
From his travels throughout Polynesia, Earnest Raymond Beaumont Gantt came back to the states and introduced everyday Americans to the world of escapism and exotic drinks. He legally changed his name to Donn Beach and has forever been known as the godfather of Tiki. He created many cocktails like the Nui Nui at his Don the Beachcomber bar in Hollywood, California during the 1930's.
After Prohibition ended, the easiest liquor to come by was rum as it was produced in the non Prohibition Caribbean islands and was unlike other liquors such as bourbon, which needed time to age. Thus rum became Don's artist pallet, where he created his "rhum rhapsodies" and gave birth to tropical cocktails that would go on to become known as Tiki cocktails.
The Nui Nui doesn't have a blend of rums like Don's many other exotic cocktails, but it does have a dark horse that shines in this drink, allspice dram. Allspice dram is an infused liqueur that was a secret ingredient in Don's Dashes #9 and Don's Spices #2, which remained mostly a mystery until Jeff "Beachbum" Berry broke the code in the early 2000's (Sippin' Safari).
The drink was first named Pupule which means crazy in Hawaiian, while Nui Nui means much or great. Both meanings are a good description of the drink, as Don's original recipe called for 3 ounces of Virgin Islands rum!
Don was known for a heavy pour of rum in his recipes, which he also would note on his menus. The more rum a drink contained, Don would put a limit on on how many a person could order per night. If you wanted a Nui Nui, you could have three per night. However, some of Don's cocktails, like his Beachcomber's Planters Punch, Test Pilot, and infamous Zombie were all limited to two per night.
In Don's Nui Nui recipe, he required two separate simple syrups. However, I wanted this to be an easy Tiki cocktail to make. Therefore, I suggest making one simple syrup for the cinnamon and vanilla.
Mise en Place:
Ingredients & recipe prep
Ingredients: Virginia Islands rum (Cruzan), lime juice, orange juice, cinnamon/vanilla simple syrup, allspice dram, Angostura bitters, and pebble ice.
Make: prepare a 1:1 cinnamon and vanilla simple syrup. Heat 1/2 cup of water with 1/2 cup of sugar over medium heat. Add 2 cinnamon sticks broken into pieces and stir the mixture until sugar dissolves. Let syrup simmer for a few minutes. Remove from heat, let cool, and add 1 tsp vanilla extract to syrup and let stand 1 to 2 hours for the cinnamon to infuse. Strain syrup into a container.
Tip: for a stronger cinnamon flavor, lightly grate cinnamon sticks before breaking and let the syrup infuse longer. Store simple syrup in a covered container for 1 to 2 weeks in the refrigerator.
Peel: take an orange and peel a piece as long as you can, about 4 to 6 inches long. Set aside to use as the garnish.
Squeeze: use a juicer to obtain 1/2 ounce of fresh orange juice. Also, squeeze a lime for 1/2 ounce fresh lime juice.
Crush: use a Lewis bag or flour sack towel to break ice using a wooden mallet. Keep in freezer until ready to make the cocktail. Pebble ice from places like Chick-fil-A or Sonic are a great option, if you have time to go pick some up.
Tools you'll need
This post contains affiliate links. I may earn compensation from qualifying purchases at no additional cost to you. I will not recommend products that I don't trust the source or have used.
How to make an easy Nui Nui Tiki drink
Garnish: take the orange peel and place in a highball or footed pilsner/shrub glass with a portion of the peel hanging off the side of the glass.
Combine: add 2 ounces Virgin Islands rum (Cruzan), 1/2 ounce lime juice, 1/2 ounce orange juice, 1/2 ounce cinnamon/vanilla simple syrup, 1/4 ounce allspice dram, and 1 dash of Angostura bitters to a drink mixer tin. Finally, add 6 ounces of ice.
Blend: flash blend the mixture for no more than 5 seconds. You are trying to aerate and chill the drink, not crush the ice more.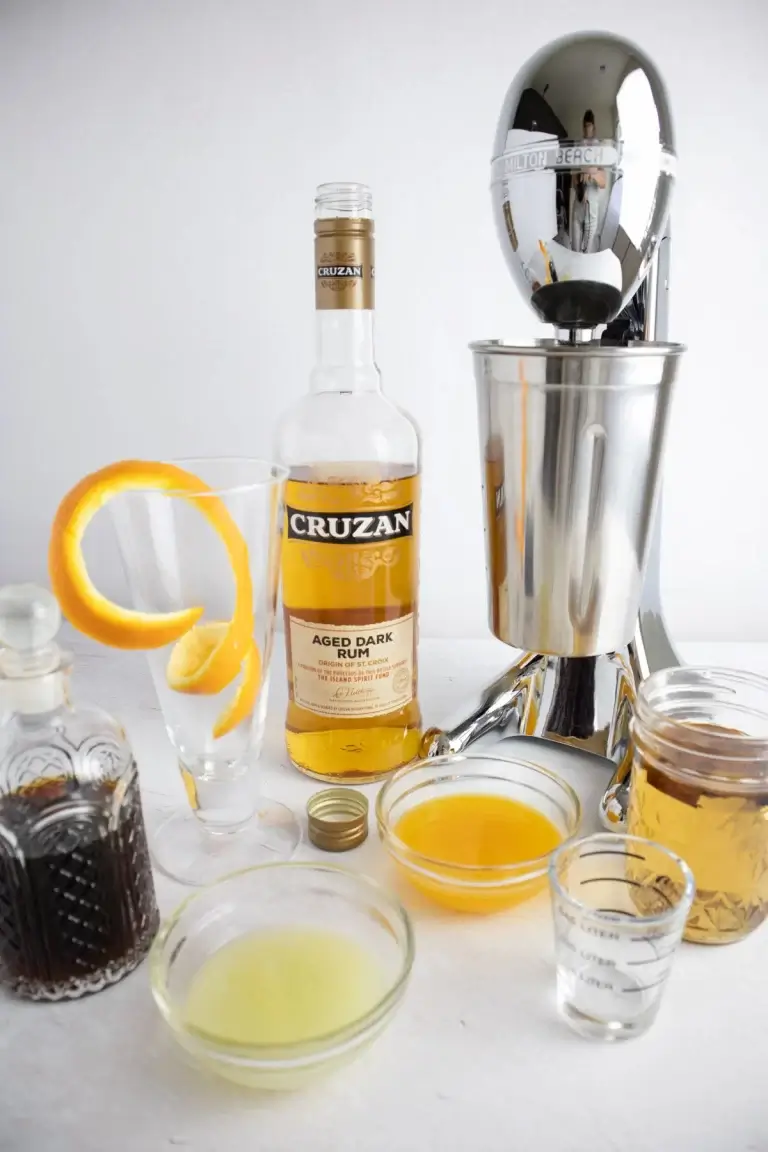 Pour: after blending, open pour the contents of the tin, ice and all, into a highball or footed pilsner/shrub glass with the orange peel using a Hawthorne strainer. Add remaining ice to fill drink up to the top. Serve and enjoy!
Alternative:
The Nui Nui can taste slightly different when using different allspice drams. I found a little goes a long way when using St. Elizabeth's or a homemade allspice dram. However, I enjoyed adding 1/2 ounce of Cotton & Reed's allspice dram to a Nui Nui and found it quite delightful!
Be sure to check out the full recipe and ingredient list below
The Nui Nui: tips & substitutions
Tip: if you do not have a drink mixer then use a Boston cocktail shaker with a Hawthorne strainer, which is better suited for a cocktail that requires an open pour. Also, if you do not have a highball glass, a footed pilsner or shrub glass will work just fine.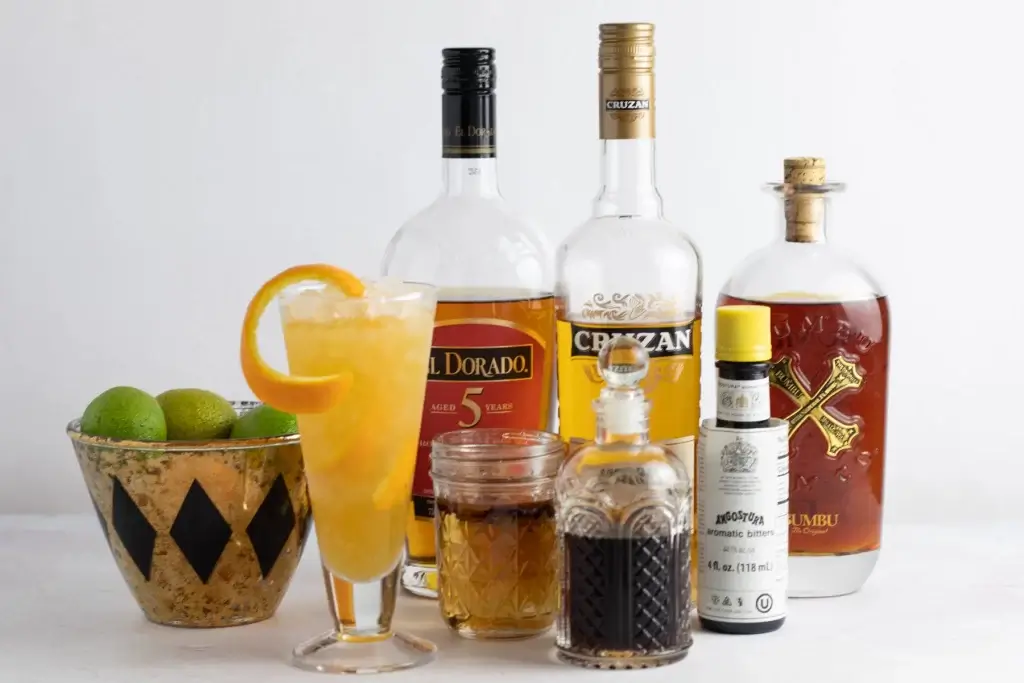 Substitution: Since this cocktail is a rare one note rum recipe, I suggest the addition of a demerara rum (El Dorado 5 year) or a spiced rum (Bumbu) for added kick and flavor. You could just drop the Virgin Islands rum down to 1 1/2 ounces and then add the 1/2 ounce of demerara or spiced rum.
Another possibility, you could leave the 2 ounces of Virgin Islands rum and add 1/2 ounce of demerara or spiced rum for a heavy poor. Whichever you decide, have fun and enjoy it your way!
Nui Nui Tiki drink FAQ's
What does the Nui Nui taste like?
Light and refreshing! The Nui Nui is a wonderful blend of citrus with just the right balance of spice. The rum melds into the citrus and spice blend which tastes not too sweet or tart. Finally, the ice isn't just eye catching, but helps to marry the flavors with just the right amount of dilution.
What does it mean to flash blend the Nui Nui?
According to Martin Cate owner/author/bartender at Smuggler's Cove, giving a cocktail a flash blend is meant to quickly incorporate the ingredients with the proper aeration and dilution. This method chills the drink and leaves the ice mostly intact.
Is the Nui Nui considered a holiday drink?
The cinnamon/vanilla syrup along with the allspice dram complement the rum and remind you of holiday baking spices. This easy Tiki drink can be enjoyed anytime, but to get a holiday feel add lightly grated fresh nutmeg on top before serving.
Check out:
More allspice dram cocktails
One Last Tip: Not into a huge orange peel for the garnish? Me neither! I suggest still making the peel long, but thinner. Next, wind the peel around a muddler to form a long twist. Place in glass and over the side before pouring the drink in.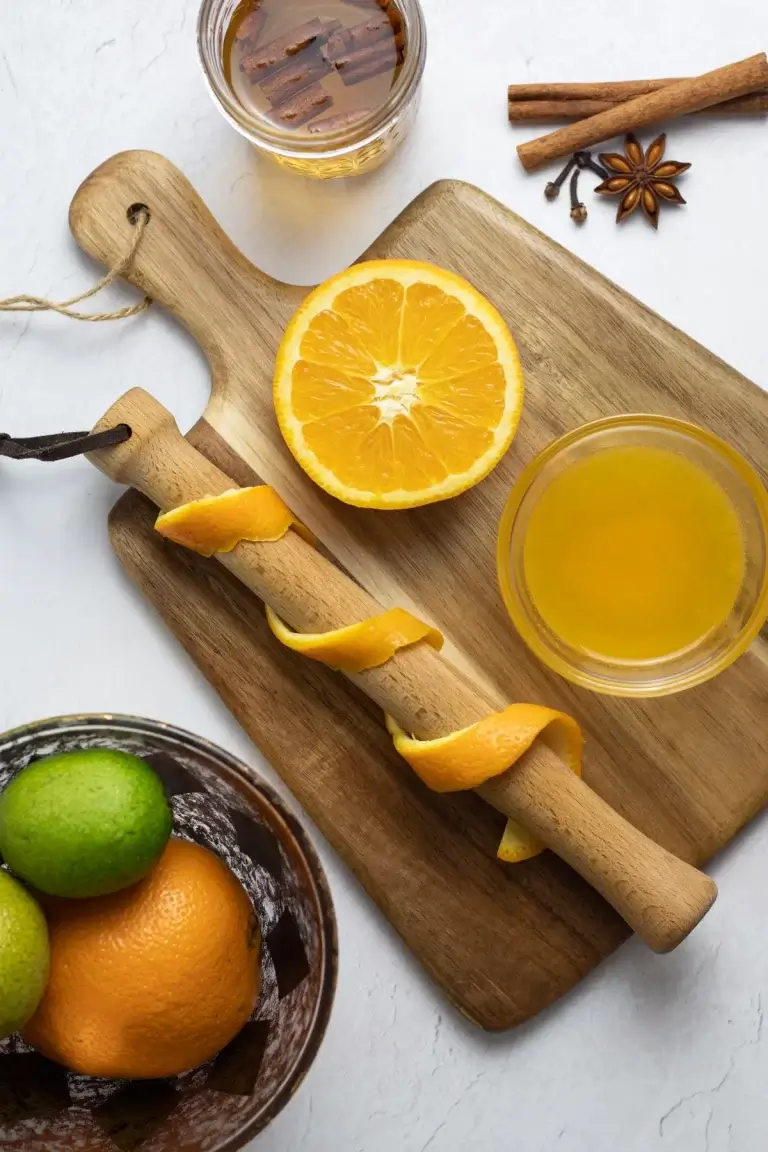 Recipe for an easy Nui Nui Tiki drink
The Nui Nui
A refreshing Tiki cocktail that reminds you of fall
Ingredients
2 ounces Virgin Islands rum (Cruzan)
1/2 ounce lime juice
1/2 ounce orange juice
1/2 ounce cinnamon/vanilla syrup
1/4 allspice dram
1 dash Angostura bitters
6 to 8 ounces of ice
Instructions
Combine all ingredients except for the ice in a drink mixer tin.
Add ice and flash blend contents for no more than 5 seconds.
Open pour contents over a Hawthorne strainer into a garnished highball glass or footed pilsner/shrub glass
Notes
Recipe Prep: take orange and peel a strip about 6 inches long. Set in glass before pouring drink in.